November 7, 2023
PPC Advertising Secrets for Roofing Success – Proven Techniques Revealed
Pay-Per-Click PPC advertising can be a game-changer for roofing companies looking to expand their online presence and generate more leads. With the right strategies and techniques, PPC can help you reach a highly targeted audience and maximize your return on investment.
Keyword Research is Key: Before you create any PPC campaign, it is crucial to conduct thorough keyword research. Identify the specific keywords and phrases that potential customers might use when searching for roofing services. Tools like Google Keyword Planner and SEMrush can help you find relevant keywords and estimate their search volume. Focus on long-tail keywords to narrow down your audience and increase your chances of conversion.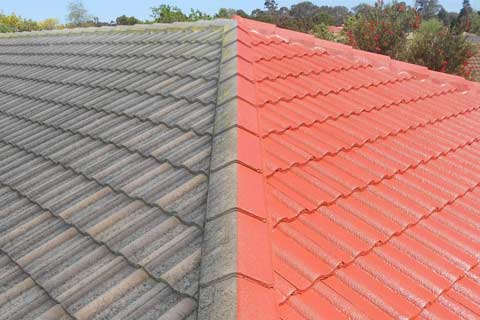 Local Targeting: Roofing is a local business, and your PPC campaigns should reflect that. Use geotargeting to show your ads to people in your service area. This ensures that your advertising budget is spent on reaching potential customers who are actually within your reach. Be specific about the locations you want to target, down to the city or even neighborhood level.
Compelling Ad Copy: Your ad copy is the first thing potential customers see. Make it compelling and relevant to your roofing services. Highlight what sets your company apart – whether it is quick service, experienced professionals, or competitive pricing. Use ad extensions to include additional information such as callout extensions, site link extensions, and structured snippets.
Negative Keywords: As important as targeting the right keywords is, it is equally important to exclude irrelevant keywords. By adding negative keywords to your campaigns, you can prevent your ads from showing up for searches that are not related to roofing. This can save you money and improve the quality of your leads.
Landing Page Optimization: Do not send users who click on your ads to a generic homepage. Create dedicated landing pages for your PPC campaigns that are tailored to the specific keywords and ad copy. Your landing pages should have clear calls to action, contact forms, and information about your roofing services. Make it easy for visitors to get in touch with you.
Conversion Tracking: Implement conversion tracking to measure the success of your PPC campaigns. This allows you to see which ads and keywords are driving the most leads and conversions. With this data, you can refine your campaigns and allocate your budget more effectively.
Ad Scheduling: Roofing companies often have specific hours of operation. Use ad scheduling to display your ads when your business is open and ready to receive inquiries. You can also adjust your bids based on the time of day or day of the week when you typically get more leads.
Quality Score Improvement: A higher Quality Score can lead to lower costs and better ad placements. Google assigns a Quality Score to your keywords based on their relevance and the quality of your landing page. Improve your Quality Score by optimizing your ad copy and landing pages, and by focusing on providing a great user experience and read more.
Budget Management: Carefully manage your PPC budget to ensure that you are getting the most out of your investment. Monitor your campaigns regularly, adjust your bids, and allocate your budget to the best-performing keywords and ads. Do not be afraid to increase your budget for campaigns that are delivering excellent results.